At the University of Notre Dame Law School, each class year is divided into two sections to take the mandatory Introduction to Constitutional Law course. My section was taught by Professor John Garvey, now the President of Catholic University, and the other section was taught by Professor William Kelley, former White House Deputy Counsel. In each class, one student is given the American Jurisprudence ("Amjur") award for the top student. I won the award for my section and Amy Coney Barrett won the award for the other section.
Needless to say, she's done a bit more in the field of Constitutional law since then…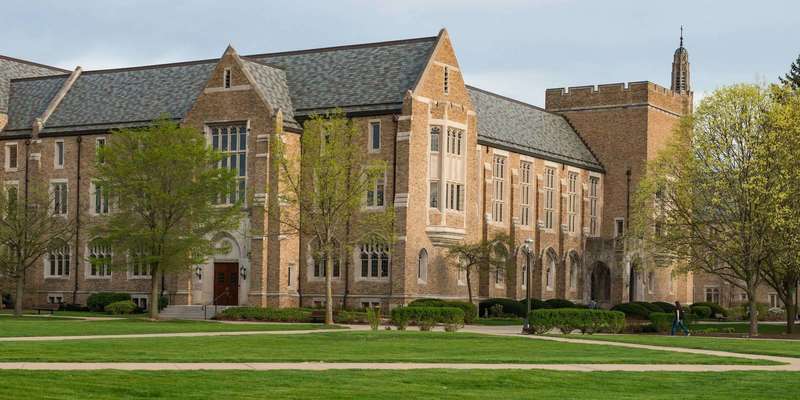 So yes, to the people who have asked me, Amy Coney Barrett was my classmate at Notre Dame. I must admit though, we didn't know each other that well and did not hang in the same social groups, though given the small and collegial size of Notre Dame Law, everyone 'knew' everyone in some regards. Our first year, due to the way they structure classes, I think we only had one class together, but as both of us continued our studies, and focused more on Constitutional law, we did share some additional classes in the First Amendment and Natural Law (taught by Oxford professor John Finnis).
So what were my impressions of Amy Coney Barrett?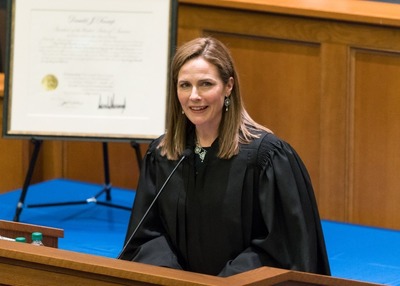 First, to be blunt–flat out the smartest, most academic student I have ever encountered during my career or ever heard of in any academic setting. She was simply a level above everyone else in her class, and her questions and discussions with professors revealed a deep understanding of the subject matter beyond whatever the rest of the students had 'crammed' into their heads a few hours before class. She wasn't one who talked for the sake of talking, as was the case with many in law school. She was at a professorial level while still just a student. I recall one day with Professor Finnis in Natural Law where she was going back and forth with him on one point and I said to myself "maybe she should be teaching this class and I definitely shouldn't even be here as I have no clue what they are talking about."
Her depth of understanding was not just in the field of Constitutional law, as was made obvious with the aforementioned Amjur award. While I managed to win one, and only one, during my three years of law school and a 'strong' student might win a handful or so, Amy Coney Barrett basically won them all. Honestly, she must have over a dozen or two "top student" awards in a setting where you only had 30-odd classes. Her depth of knowledge and organization applied to all the classes she took.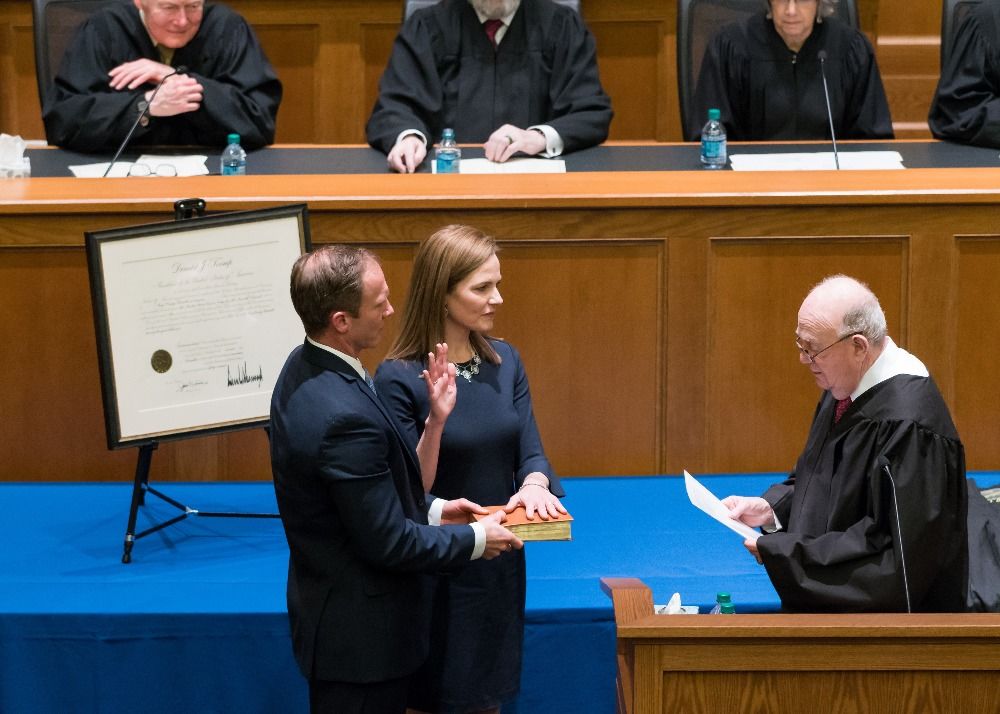 The second observation I would make is that Amy Coney Barrett was just an all-around nice person. She was nice to me in our few interactions outside the class, chatting or a friendly hello, and she was nice to other classmates that she encountered. She wasn't political that I could tell—there were no rampant partisanship arguments in class that often occur in controversial subject matter and I don't think I heard of her participating in things like College Republicans or College Democrats. She was just the type of person who was pleasant to all, even those she didn't know that well (like me). I recall after winning the Conlaw award I ran into her in the hallway. She offered congratulations and I thanked her, then asking her in sort of a sheepish way "so what are we supposed to do now that we won the award?" She suggested sending a thank you note to the professor and letting them know you appreciated their class and the award as it was the "polite thing to do".
At our graduation, Justice Anthony Scalia spoke to the graduates and I think this might have been one of the first times the two of them met (she later went on to clerk for Scalia, where she made quite an impression on the justices and other clerks). Since graduation we haven't been in touch much, save for the random Facebook likes on each other's photos now and then (although she deactivated Facebook though a few years ago). I stopped by the law school on our cross country drive a few years ago and said hello to a few former professors, but she was out of the office that day so we didn't get a chance to catch up.
From what I've read, both the observations I formed in law school remain true today. She has been widely published as a professor and is a favorite amongst students who named her the top professor on three different occasions. Her personal behavior remains noteworthy, with this anecdote shared by a fellow professor (though politically opposite) who supports her nomination.
"A few years ago, a blind student matriculated as a first-year law student at Notre Dame. Upon arrival, she encountered delays in getting the technological support she needed to carry out her studies. After only a few days in Barrett's class, the student asked her for advice. Barrett's response was "This is no longer your problem. It is my problem." Barrett followed up with the university administration herself, got the student what she needed, and then mentored her for three years. That student just completed her service as the first blind female Supreme Court clerk in U.S. history." (read more from this Clerk, Laura Wold, who published her own moving reflections of Amy Coney Barrett)
That sounds like her.
Professor Garvey kind of summed up Amy Coney Barrett in a one-sentence recommendation letter he wrote to Anthony Scalia.
"Amy Coney is the best student I ever had."
So in the end I would have to say she is eminently qualified and personable. It's kind of neat to personally say at one time (a very very short, brief, fleeting moment) I had the same grade as a Supreme Court Justice in Constitutional Law, but it's also sort of reassuring to know that she is the one being nominated after her decades of hard work and innate understanding of the law and Constitution.
Best of luck with the battles ahead.