During the SARS crisis in Hong Kong, a housing estate called Amoy Gardens suffered a disproportionately higher number of fatalities than other facilities in the city. Scientists were baffled as to how the disease was spreading, as people on different floors and eventually different units were all coming down with the SARS virus without ever being in direct contact with one another. As they sought out a variety of solutions, eventually they discovered the problem lay on the floor of the bathrooms.
Many bathrooms in Hong Kong (and even the USA) have a floor drain: a small drain embedded in the floor to allow runoff water to drain off quickly. In the old days, a person could dump and entire bucket of water of the floor and swish it down the drain, quickly soaking and washing the floor in one fell swoop. Over time though people used mops to clean and started not to soak the floors with water.
Why did this matter? Because the floor drain in the bathrooms is a standard P-trap drain that relies on a standing amount of water in the drain to prevent smells and critters coming back into the bathroom. Without a regular soaking of the floor drain, the traps dried out and the pipes were directly exposed to the building sewers (i.e. the toilet runoff). When people would close the door and turn on the fan in the bathroom, it created a negative pressure that sucked up the virus from the sewage pipes of infected neighbors (who were incontinent) and into the bathrooms of healthy residents, thus spreading SARS through the Amoy Gardens housing project.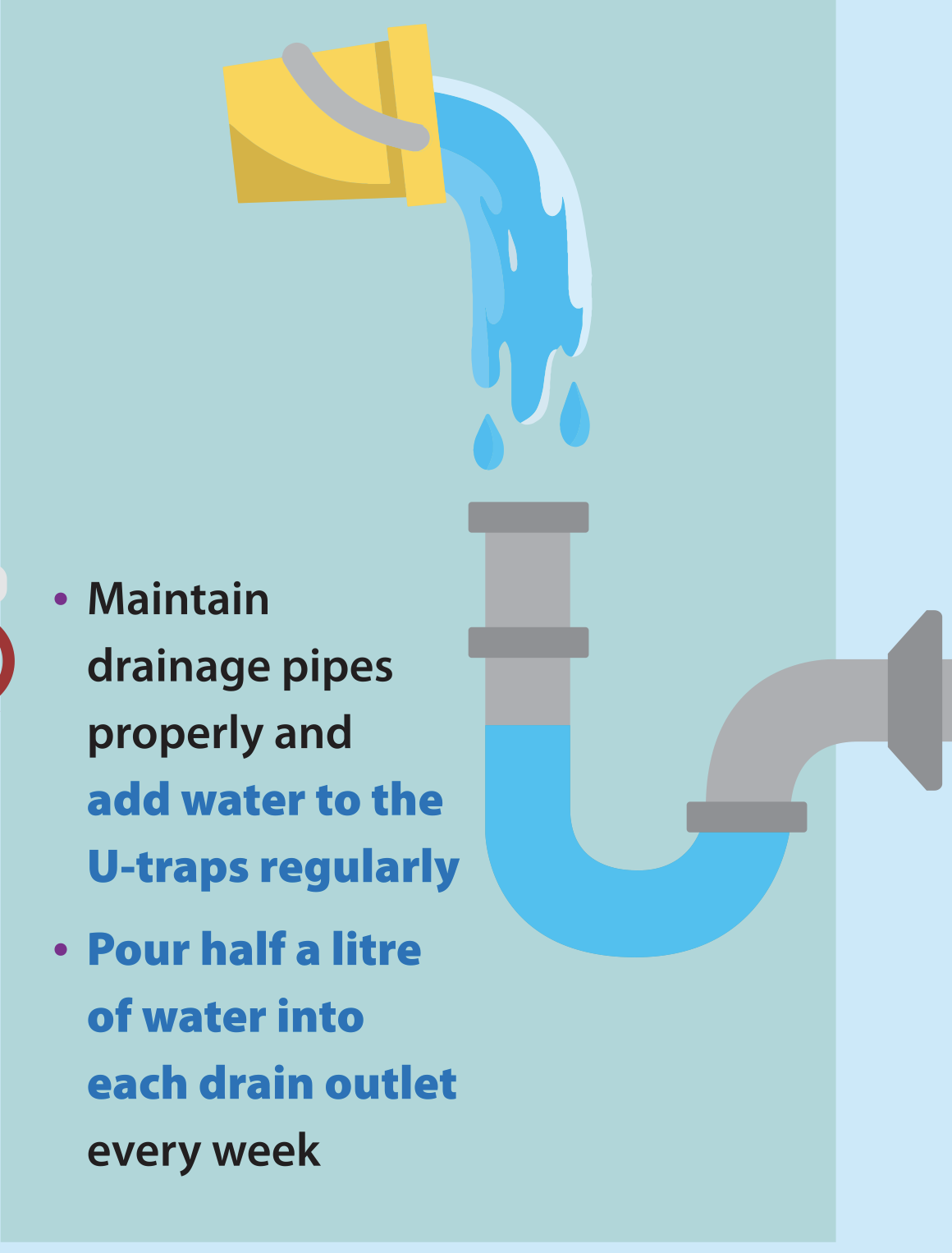 I must confess when I first read this in an after-action review of the SARS crisis, I immediately went around filling every drain with a bucket of water. Even today the Hong Kong government's official coronavirus prevention guide calls on flooding these drains regularly.
If you want to read more check out these sites and remember to keep your drains flooded.
https://www.infectioncontroltoday.com/personal-protective-equipment/sars-and-plumbing-role-sewage-plays-spreading-disease
https://www.washingtonpost.com/archive/politics/2003/04/18/in-hong-kong-apartment-tower-sars-virus-spread-through-plumbing/99bcd25f-de85-472a-b084-4f847e0dac9a/
https://www.ncbi.nlm.nih.gov/pubmed/16696450